1 October from Kyra
My lecture demo on 27 September at Ridskolan Strömsholm in Sweden was a trip down memory lane.
It is always so nice to return to Strömsholm. 37 years ago, I stayed there for 2 years, the first as a stu-dent, the second as an "apprentice teacher". The school has grown tre-mendously the last years, but the "heart" of Strömsholm, the old stables and the old indoor schools, are still the same.
At demos, I usually work with horses and riders, I have not seen before. The selection I had at Strömsholm was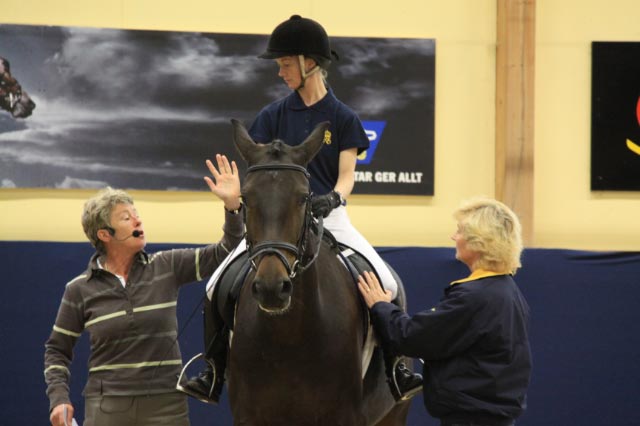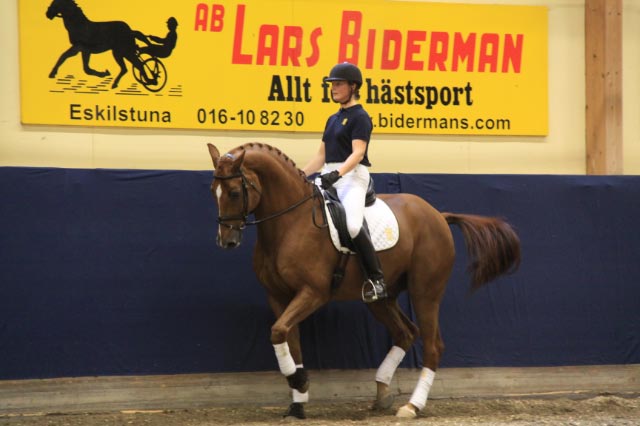 Photos: Richard White
perfect, open-minded riders that were not too intimidated by the big audience and who were happy to try "new" exercises and horses who were very cooperative. Many of the horse-rider combinations were students at the school and I was positively surp-rised of the quality of riding.
The following day I made a special de-mo for 65 trainers. Some horses were the same and some were new ones, a very interesting day!
A big thank you to the organizers. Well done! Richard and I really enjoyed our stay!